River Group continues to grow, and the third company in Denmark has finally joined us! We are proud to welcome Electro Performance as part of our family.
Since we want our world to know, we called for an interview with the CEO, Dennis Sørensen, about the company's vision and expectations for the future.
The Value of Investing in Loyal Customers
A business owner's job is to lead. While that may consist of many different tasks, the most important is making sure that the team is working together well, that all the moving parts are churning along smoothly, and that everyone feels like they're doing their part. Sounds simple in the long run, but every day can present minor challenges to company morale that build up over time.
Dennis tells us this is the heart of Electro Performance and how it all started.
"Electro Performance was founded because we wanted another approach and way of working than our former workplace – which had just sold to a significant player in Denmark. We didn't like how the new company handled their employees, customers and acted in the market. We disagreed on the most important things, and we ended up parting."
Shortly after, Dennis was offered a company in Aarhus and at the same time, a former co-worker proposed a partnership in two companies which involved getting the majority ownership after 3-4 years.
"Our first ambitions and our biggest purpose to start afresh was to be different from the companies we worked for before. We wanted to stay close to our customers, focusing on optimization and long-term solutions. We wanted to be our customers best friend and a trusted partner.
We want to strive to do better for our customers, our employees, and the environment. Our strategy helped us grow and develop at a tempo and speed we were comfortable with, and when the four years had gone by, we were ready for the big jump and to take the majority ownership."
Unfortunately, the current owner liked their approach so much that he wanted to stay and continue the journey. Dennis tells us he and his former co-worker wanted to try succeeding together and therefore parted with the two other companies – focusing solely on Aarhus. Of course, with the same strategy and approach and with an eagerness to treat customers like friends.
Today, we make ourselves available for our customers even though the specific task is outside our field of expertise. We find the best partner for them and the safest solution. Also, we seldom make binding contracts. After all, we want customers to choose us because we are the best choice and not because they have to.
Seeing the Bigger Picture
Electro Performance considers its customer engagement as a long-term investment. They strive to prepare the customers for tomorrow and help them choose the right solutions – the most conspicuous solution isn't always the right solution, and sometimes you must invest to save money.
"These things are hard to document and prove with numbers. And this is one of the reasons we wanted to be part of the River Group family. We know this is a focus in River Group – to document savings and sustainability for the customers to see. As a larger group with more resources, we could develop digital systems and tools to record and show our customers better ways to invest and organize."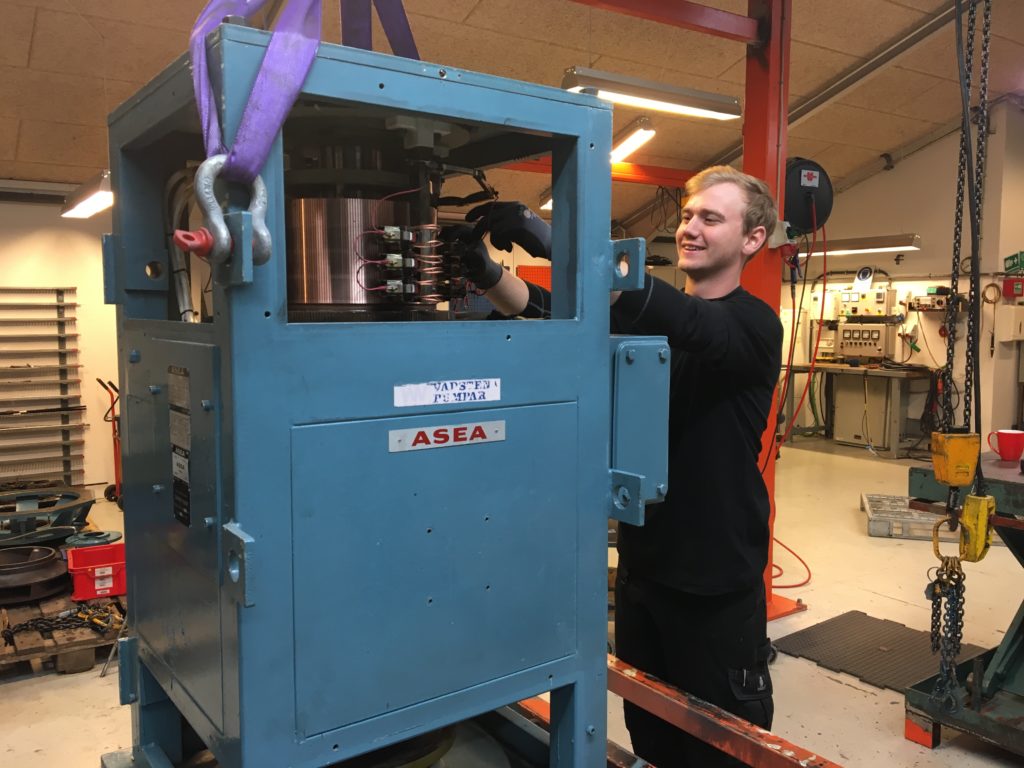 Together is Better
Electro Performance is seven years old, and Dennis tells us they weren't really in a process where they wanted to sell. Other companies and organizations have asked them previously, but they declined politely every time.
"When Carl-Johan Callenholm and Calle Hall contacted us and told us about River Group and the River Group family, we instantly wanted to know more. We felt River Group had the same values as us – the most important thing is our co-workers, the employees, and the people around us – their experience, knowledge, and skills.
A business's most important job is building healthy relationships, sharing knowledge, and understanding what's essential – both short term and long term. We can't wait to share with other members and to be part of something bigger."
Read more about Electro Performance on their website.