Tesla is no longer a single country car manufacturer but a multi-national business that provides for each market throughout the world. Still, Tesla's surprise announcement that it will build its fourth Gigafactory near Berlin hit Germany's car industry like a bombshell.
Bigger but better
Tesla's Gigafactory will indeed be big by definition, but the facility near Berlin will be gentle, complex and sustainable. All due to good planning, logistics and collaboration with the community, the contractors and the subcontractors. Alther Pumpen, a River Group member, is a piece in this puzzle.
Alther Pumpen is a Water and Wastewater pump supply specialist company out of Greifswald in northern Germany. They have installed pumps for both small and big projects, and they were the easy choice when the Project Leaders at Tesla needed a pump supplier who could deliver high-quality pumps in a complex and hyper-modern facility. Andreas Tingvall, a Swede living in Germany, tells us the story.
"We got the project through the construction firm. Our job was to install the most modern pump system to guarantee that not too much of the scarce groundwater will go to waste. It was precise and transparent information; Tesla had planned everything and knew what they needed to fulfill the specific terms – we were part of the solution and their water-use ambition."
Andreas tells us many people have great hopes for the factory's economic effects. The state of Brandenburg is a structurally weak region with few employment opportunities. Tesla's Gigafactory will employ about 10.000 people when operating at full capacity. Andreas is counting on repeat orders for the coming extensions leading to full capacity until 2026.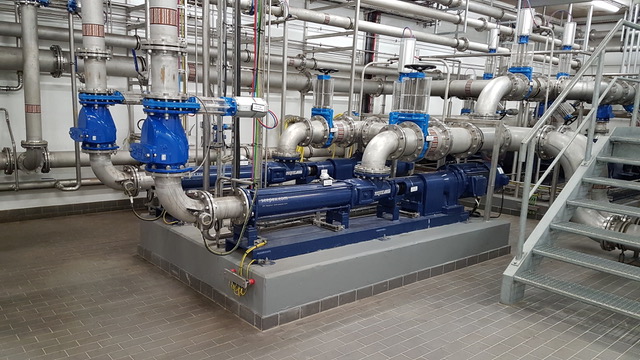 More than a badge/brand
A large part of the factory sits within a designated water protection zone.
Brandenburg has faced a drinking water shortage in recent times. According to the latest weather data, Berlin and Brandenburg have received 15 per cent less rainfall in the last two years. Consequently, the groundwater table has gone deeper, which has hit the community and their farmers.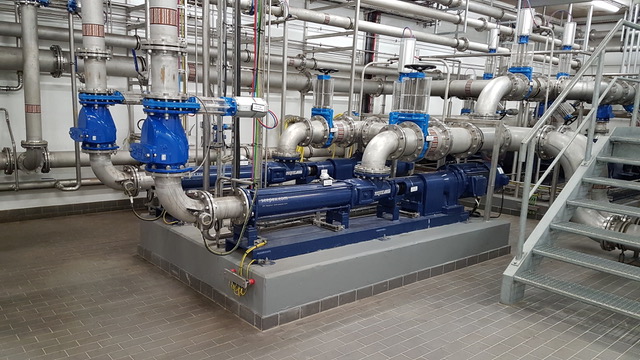 "The water shortage in Brandenburg and Tesla's Gigafactory has been a big media story in Germany. Tesla has taken several steps to lower the amount of water it originally intended to use, including switching the heating system to heat pumps, using a different cooling system and other optimisations. It is exciting to be part of an innovative and ambitious project like this."
Andreas tells us it is interesting to see that Tesla is not resting with its current level of sustainability. Instead, it shows excellent improvements and has taken the environmental barriers as an opportunity to upgrade Tesla's water treatment.
Tesla is not only working to increase water-use effectiveness but also to improve wastewater and groundwater management. This project includes pump installations that increase water quality and allow existing water sources to be recycled and reused. In the Berlin factory, up to 80 % of the water will be recycled and reused through modern pump and recycling technology.
Endless opportunities
River Group is expanding in Germany. The future ambition is to be a one-stop-shop. Andreas tells us how this was relevant for Tesla.
"In one of our meetings, I told them about another new River Group member, DWS. Located just 20 km from the Brandenburg Tesla Plant, the company is an expert in industrial pump service – known to service pumps and gearboxes at the Mercedes Benz factory nearby and in Bremen. I believe this level of professionalism will make sure we win projects like this in the future – we have expert knowledge and high-quality capacity in several fields in the industry. And, of course, what's good enough for Mercedes Benz should be good enough for Tesla. "