From Fehmarnbelt and Beyond
Elmodan Elektro is located in Copenhagen and Næstved, Denmark. The company specializes in pumps, generators and power tools, and is known for providing service beyond expectations.
Three months ago Anders Stenderup Frandsen took over the steering wheel and became the director of Elmodan when owner Lars Ingemann retired after 22 years in the company. Anders has worked at Elmodan for 12 years and knows the company's DNA. It's never easy to jump in after a champion, but Anders tells us he's both humbled and excited for the the start of this new adventure.
"Elmodan Elektro is a small supplier in Denmark. Even though the company is small, it's standing on three solid feet; pumps, generators and power tools. The company consist of eight people. What we don't have in
Elmodan is a true survivor with over 100 years in the business. It's no wonder why they were selected as suppliers for Denmark's largest infrastructure project.
The Shortcut to Europe
The Fehmarnbelt tunnel will reduce travel time and strengthen links between Scandinavia and Central Europe. It's part of a greener traffic corridor in Europe that will boost transport by electric trains. The project covers the construction of an 18km rail and road tunnel and 89 tunnel elements – all transported by boat and lowered into the sea.
"A standard element is 217 meters long and weighs 73.500 tonnes. With the cut-and-cover method, these massive elements get lowered into the sea with care and precision. After the tubes are covered, we connect the sections of the pipes and pump out any remaining water. The Fehmarnbelt tunnel will be completed in 2029, and we are proud to be part of it."
Anders tells us Elmodan supplies their entire product portfolio to the Fehmarnbelt project: pumps, generators, lighting and power tools. He knows that having the experience they have makes them an easy pick.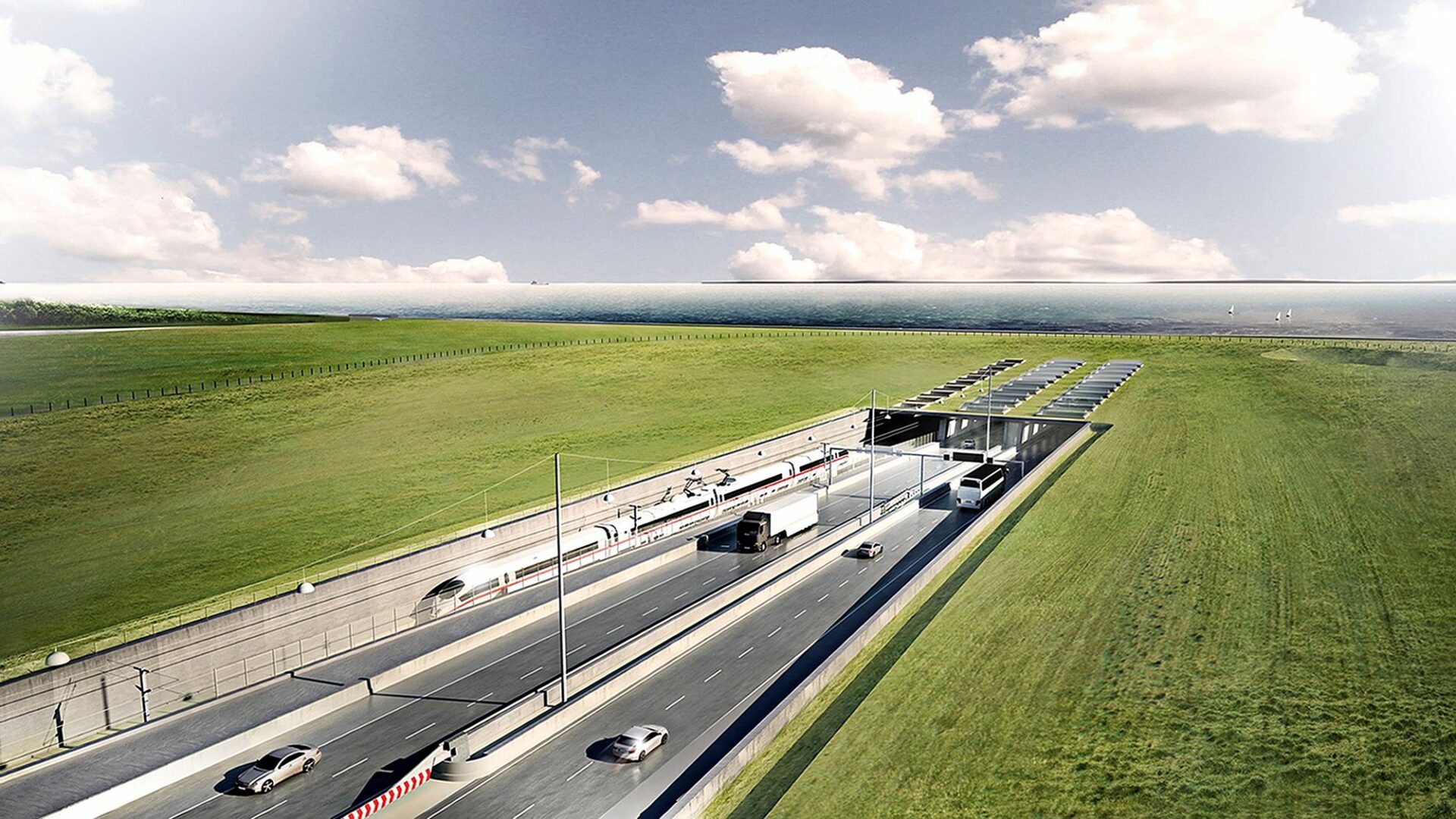 "It's a huge international project, with contractors from all over Europe. We've been part of similar projects with the same method and principles in Stockholm and Gøteborg. They can't compare in size, but we still have experience and references, making us a highly trusted and reliable supply partner for subcontractors. "
Pumping up Knowledge
Anders tells us he's happy and humbled by the support they've gotten from other members of River Group.
"Many River Group members have unique and highly valuable knowledge and expertise on larger pumps and pipes. Sparing with several of these companies makes us even more confident and robust – knowing we have support and expertise if needed."
Trust takes time, but it creates endless possibilities when the foundation of trust is steady.
Versatility as a Super Strength
Elmodan's versatility, flexibility, and dedication to their field make them attractive on projects like Fehmarnbelt.
"Our customers always come first. We always prioritize our customers, even though we have to change our schedules. We seldom say no, and when our customers need help, we stretch ourselves extremely far to solve the issue the best way possible."
Anders tells us their future ambitions are to be even better and brighter on pumps and water transportation.
"We're happy to contribute with energy and power tools, but our heart's blood, or essences, is pumps, pipes and water transportation – This is where our ambitions are highest and our goals clear."
Read more about The Fehmarnbelt Tunnel here.